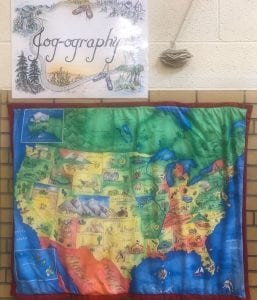 Hello Pashley Polar Bears, WELCOME BACK
I am excited to start another year with you! This year we will talk about the geography of the USA!
I am asking PE Teachers from across the country to share what state they teach in.  We will locate them on my map and exercise our way to where they live.  I can't wait to travel with you all.
Our first teacher response came from Minnesota!!
Do you know where Minnesota is located?
Get your sneakers ready and see you soon.
Mrs. Ferrie