Happy Halloween!!
Happy Halloween Pashley Polar Bears!!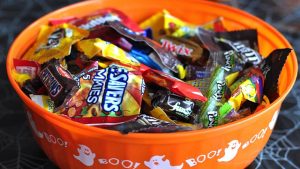 I am sure you are as excited as my kids for trick or treating!
**Make sure an adult checks your candy first BEFORE you eat it!  AND the ToothFairy wanted me to remind you to also brush your teeth extra this month!
What are you going to do with all that left over candy?
Make DIY trail mix
freeze it
donate it to "Operation Shoebox" the military!
practice counting, sorting and creating math sentences with them
use it for a science experiment
save it for decorating your Gingerbread house next month
GIVE YOUR REESE'S PEANUT BUTTER CUPS TO MRS. FERRIE!!
WHAT IS YOUR FAVORITE HALLOWEEN CANDY?