Taking Time To Share and or Show GRATITUDE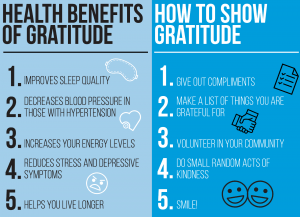 Pashley Polar Bears…here is your November task!
Which of these ways to show or share GRATITUDE can you complete?  *It can be done for a teacher, bus driver, parent, friend, neighbor or just yourself!  It is always important to let the people in your life know how you appreciate them.
Let's all try to complete 5 in the month of November!
Let me know what you did!