Replace "Screen Time" with OUTSIDE TIME!!
"The American Academy of Pediatrics recommends that screen time for kids should be limited to one or two hours a day". Screen time means television, movies, computers games, and computer web-browsing.  I think that is still a lot!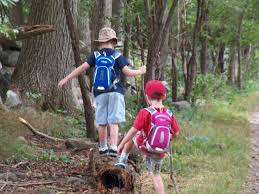 Research suggests that children who watch more than two hours of screen time (a day) are more likely to be overweight and often suffer from irregular sleep patterns. Sleep is critical for their growing, thriving brains….So let's give our children the best chance for health!!
Enjoy your long weekend Pashley Polar Bears!!  Happy Memorial Day Weekend!
What will you be doing active over the l o n g weekend??